For more than a century, Ishikawa Kojo's singular focus has always been to deliver stirring and grinding solutions to our customers in diverse sectors from food to high-tech materials. Established in Minato ward in Tokyo over 120 years ago, Ishikawa Kojo has manufactured and marketed its proprietary ISHIKAWA Grinding Mixer to support the research & development and production of numerous manufacturers.
Ishikawa Kojo was founded by Heizo Ishikawa (1868 – 1931), a prominent inventor in Meiji era.  Without ample development resources, Heizo invented the mash-crushing machine from scratch with his guiding principle "Take one step ahead." His pioneering spirit has been a driver for everything we do at Ishikawa Kojo. Bringing together our capabilities as an extraordinary team of professionals with unique talent destined to be at the top of the niche market, we will keep our specialized focus on stirring and grinding, adding new pages to our "story of mixing."
The 6th Representative Director and President Masakazu Nakamura
Deliver best of the best mash-crushing solutions
Look into the future of stirring and grinding to meet and exceed our customers' expectations by providing mash-crushing solutions that fulfill the needs of more customers.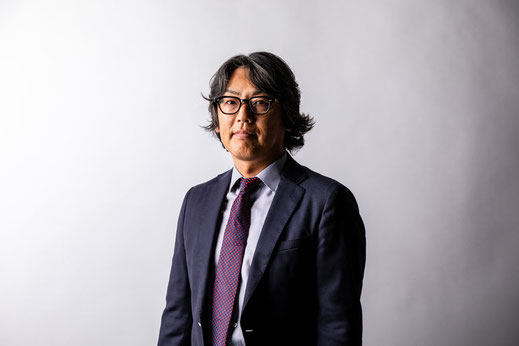 | | |
| --- | --- |
| Registered Name | ISHIKAWA Kojo Co. Ltd. |
| Operations | Production and sales of ISHIKAWA Stirring Grinding Mixer |
| Year of foundation | 1897 (Meiji 30) |
| Year of establishment | 1902 (Meiji 35) |
| Capital Fund | 10,000,000 Yen |
| President | Masakazu Nakamura, CEO |
| Head Quarter | 1-8, Tatsumi 1-chome,Koto-ku, Tokyo, 135-0053 Japan |
| TEL | +81-3-3522-1018 |
| FAX | +81-3-3522-1017 |
| | |
| --- | --- |
| 1897 (Meiji 30) | 1897 (Meiji 30) Started business. After worked for SHIBAURA ENGINEERING WORKS, Heizo Ishikawa, the first President, succeeded in developing the fish sausage-processing machine responding to the governmental request. He named it as ISHIKAWA Grinding Mixer. He started ISHIKAWA Kojo, to produce the processing machines in Shiba Mita Shikoku-cho, Minato-ku, Tokyo (currently, Shiba 3 chome). |
| 1914 (Taisho 3) | World War I brought up. |
| 1926 (Taisho 15) | Recognized as invention services from Imperial Invention Association. |
| Early Showa period | Haruo Ishikawa, the second President, standardized porcelain mortar and pestle; the company started providing many prototypes to the broad range of industries from fishery industry. |
| 1934 (Showa 14) | Ryujiro Ishikawa, the 5th President, took office |
| 1994 (Heisei 6) | Development of the second generation of ISHIKAWA Grinding Mixer, specialized for Soba and Udon noodle. |
| 2013 (Heisei 25) | Ryujiro Ishikawa became the Chairman, Masakazu Nakamura became the 6th President |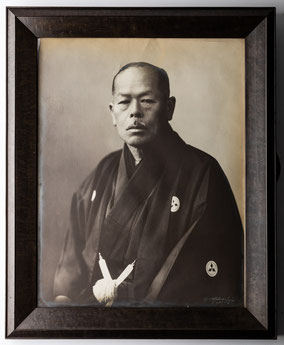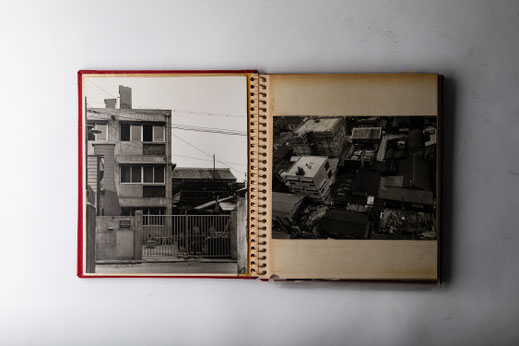 Our company has been in business for more than 120 years. Through the manufacture and sale of "ISHIKAWA Grinding Mixer", we have contributed to research and development of many manufacturing industries and production sites.
When it was founded in the Meiji era, it was a machine equipped with a mill and a tip of a wood pestle, and after that it was widely used for manufacturing food products such as kamaboko, paste, and bean jam, soba machines, etc. laid the foundation for 120 years. The turning point came in the early Showa era, when the machines were equipped with porcelain pestle and mortar, which have been widely used for research and development of various materials in laboratories, hospitals, and medicine since then. As a result, the ISHIKAWA Grinding Mixer  will always be adopted and used for research and development of the most advanced materials of the era and production of products, and the machine equipped with this porcelain pestle and mortar is still ISHIKAWA Grinding Mixer . It is the main machine of the crusher. It is also a symbol of the adoption of the "ISHIKAWA Grinding Mixer" for the solid fuel production of the pencil rocket of Dr. Hideo Itokawa, who is said to be "the father of Japanese space development" in the 1955's. Around this time, an electric hot water roasting type that allows stirring and crushing treatment while heating a porcelain mortar from the outside, defoaming of materials during stirring and crushing, decom materials, stirring and crushing treatment in an inert gas replacement atmosphere. We have released a vacuum type machine that makes it possible.
As a result, the ISHIKAWA Grinding Mixer can be used for stirring and crushing in a wider variety of environments, and will be used for the stirring and crushing treatment of more materials.
After that, in the latter half of the Showa era, we added a bowl pestle made of stainless steel, agate, cemented carbide, high-purity alumina, etc. with excellent wear resistance to make it possible to meet even more diverse needs.
In mid-Heisei, the ISHIKAWA Grinding Mixer was launched as a tabletop type. By storing the stirring and crushing performance of the ISHIKAWA Grinding Mixer in a small and lightweight housing (a stainless steel housing was also released in the latter half of Heisei),
The ISHIKAWA Grinding Mixer can now be easily used for research and development, small-scale trial production, and mass production.
Established in Minato ward in Tokyo over 120 years ago, Ishikawa Kojo has contributed to the manufacturing industry by producing and delivering its proprietary Grinding Mixer ISHIKAWA.
We have always specialized in "mixing," or kakuhan & raikai in Japanese. Now led by the sixth president, Ishikawa Kojo has woven the Story of Mixing, surviving two World Wars.
In this page, you can find out about the history of Ishikawa Kojo, the secret of Grinding Mixer ISHIKAWA, and trivia about the industry through the Story of Mixing.
Kakuhan & raikai are not familiar words for most Japanese people.
Kakuhan means stirring and raikai means grinding. Kakuhan & raikai means stirring and grinding things at the same time. Mixing, as in the "Story of Mixing," represents Ishikawa Kojo's proprietary kakuhan & raikai technology.
Grinding Mixer ISHIKAWA mainly processes powder, liquid, and paste. Our products grind fine particles into even smaller particles and disperse them in a liquid evenly.
It is a low-key process in the whole manufacturing operations. However, it is almost always required in manufacturing processes across industries including food, chemical, pharmaceutical, and highly-functional materials. It is even one of the key processes that determine the quality of final products. Grinding Mixer ISHIKAWA is an unsung hero that supports all kinds of manufacturing.
Why is Grinding Mixer ISHIKAWA required in all kinds of manufacturing?
In manufacturing and research & development, grinding a material into smaller pieces and blending evenly is an indispensable process. The advantage of Grinding Mixer ISHIKAWA is the precise mixing and stable performance. The more uniform the size of the ground particles is, and the more evenly the ingredients are blended together, the higher the quality of the final product in the market.
Then, why does fine and uniform particle size enhance the quality of products? It is because many substances demonstrate their innate performance more strongly as the surface area and the density increase.
Let's look at this with a simple example. Assume that you want to create red paint by mixing a red pigment and solvent. Imagine that pigment particles of various sizes are distributed unevenly in the solvent. You can easily see that the paint does not spread evenly. This also causes diffuse reflection, resulting in dull looking of colors.
If the size of the pigment particles is uniform and they are dispersed evenly in the solvent, the paint spreads smoothly, resulting in smooth surface and vivid colors. In the microscopic world, this phenomenon can be observed not only with pigments but other materials as well. That is why Grinding Mixer ISHIKAWA has been selected for its highly precise performance in many applications.

Left image: Light reflection and passage levels do not match because the particles are not aligned
Right image: Since the particles are aligned, the level of light reflection and passage is uniform
Grinding Mixer ISHIKAWA processes materials into uniform particles. Here's the sneak peek of how it is attained.
One of the secrets is the pestle (stick) used for Grinding Mixer ISHIKAWA. Grinding Mixer ISHIKAWA is equipped with a pestle that moves inside the mortar (bowl) in two circular motions, rotation and revolution. What this means is that the pestle delineates unique curves called the epicycloid, which allows the pestle to go through the same spot in the mortar only once every 20,000 times! This fine orbit enables uniform grinding and mixing of materials. In addition, the rotation of the pestle helps gather materials and further improves the grinding efficiency.
Ishikawa Kojo's logo represents this orbit, which has a charming story.
Founder Heizo Ishikawa made it a habit to take a midnight walk in Tokyo in contemplation. One day, as he was struggling to develop a grinding and stirring machine, he looked up at the sky while wandering in Tokyo, and saw a shooting star drawing a curved line across the sky. This trajectory of the shooting star gave him the idea about the epicycloid for Grinding Mixer ISHIKAWA. The shooting star from long time ago is the inspiration for today's Grinding Mixer ISHIKAWA.
At manufacturing sites, we can find many machines similar to Grinding Mixer ISHIKAWA such as mills, stirrers, dispersers, and kneaders.
Manufacturers select these machines based on the hardness, viscosity, particle size, and the amount of materials they need to process.
Mills crush materials, stirrers stir materials, dispersers make particles spread in materials, and kneaders knead and blend materials. What makes Grinding Mixer ISHIKAWA unique is that it handles all these processes together. A single machine offers all these functions at the same time.
This allows significant boost in processing efficiency and better processing results compared to processing materials with multiple machines and separate processes. With our grinding mixers, the initial investment can be kept low because multiple machines are not required.
With diverse pestle and mortar options, our machine can easily process many different materials, making it suitable for processing various materials in small quantities. By changing the spring tension of the pestle, the shape of the head of the pestle, and the rotating mechanism, users can adjust grinding strengths and mixing performance.
The flexibility to support various scenarios with a single machine is the advantage of using Grinding Mixer ISHIKAWA.
The structure and mechanism of Grinding Mixer ISHIKAWA have not changed for more than 120 years since we started operations in 1897.
The core structure is a simple combination of a shaft and several gears that transmit the power from a motor. Our product is sturdy, durable, and highly maintainable. A machine manufactured 100 years ago is repairable and keeps working.
Of course, Grinding Mixer ISHIKAWA has evolved over time. However, the fundamental mechanism has not changed for a century: The head of the pestle moves against the bottom of the mortar and evenly grinds and mixes materials in the mortar. Today's versions of the pestles and mortars can be attached to a 100-year-old machine. We have handed down component machining and assembly methodologies in the company.
A 100-year-old machine still works today, which is the very proof of Ishikawa Kojo's commitment to creating the best grinding mixers based on the unchanged belief for a century. If you implement Grinding Mixer ISHIKAWA after reading this article, the machine will be working 100 years later.
Grinding Mixer ISHIKAWA was originally developed 120 years ago to automate fish grinding at seafood processing plants.
It was first equipped with wooden mallet and stone mortar. Through R&D efforts, we developed a machine with porcelain pestle and mortar. Porcelain pestle and mortar are commonly used in science class at school. They are hard and resistant to scratches and chemicals.
As they produce less frictional heat during mixing and grinding, users do not have to worry about the heat affecting the quality of materials. A machine equipped with porcelain mortar and pestle was developed to support grinding and mixing of materials other than food.
In the long history, Ishikawa Kojo has expanded its lineup, adding a model that protects materials from vacuum drying and oxidization by covering the moving parts, mortar, and pestle with a robust material with high sealing performance, and a machine that heats materials by wrapping up the mortar with a cover filled with warm water. We have also offered customized products tailored to our clients' needs. Countless Grinding Mixer ISHIKAWA machines are in operation at plants.
As time goes by, we have supported more substances to "mix." Today, our machines are used for electronic parts, ceramic materials, cosmetics, and even for ointment, dental materials, implants, and other healthcare applications. More recently, Grinding Mixer ISHIKAWA contributes to research and development of cutting-edge high-tech materials such as carbon nanotubes, materials for solid-state batteries, and conductive paint.
Now led by the sixth president, Ishikawa Kojo continues to improve the performance of Grinding Mixer ISHIKAWA. Today, we are on the front lines of new discoveries for kakuhan & raikai, or grinding and mixing, with relentless experimentation to push the boundaries of industries and technologies.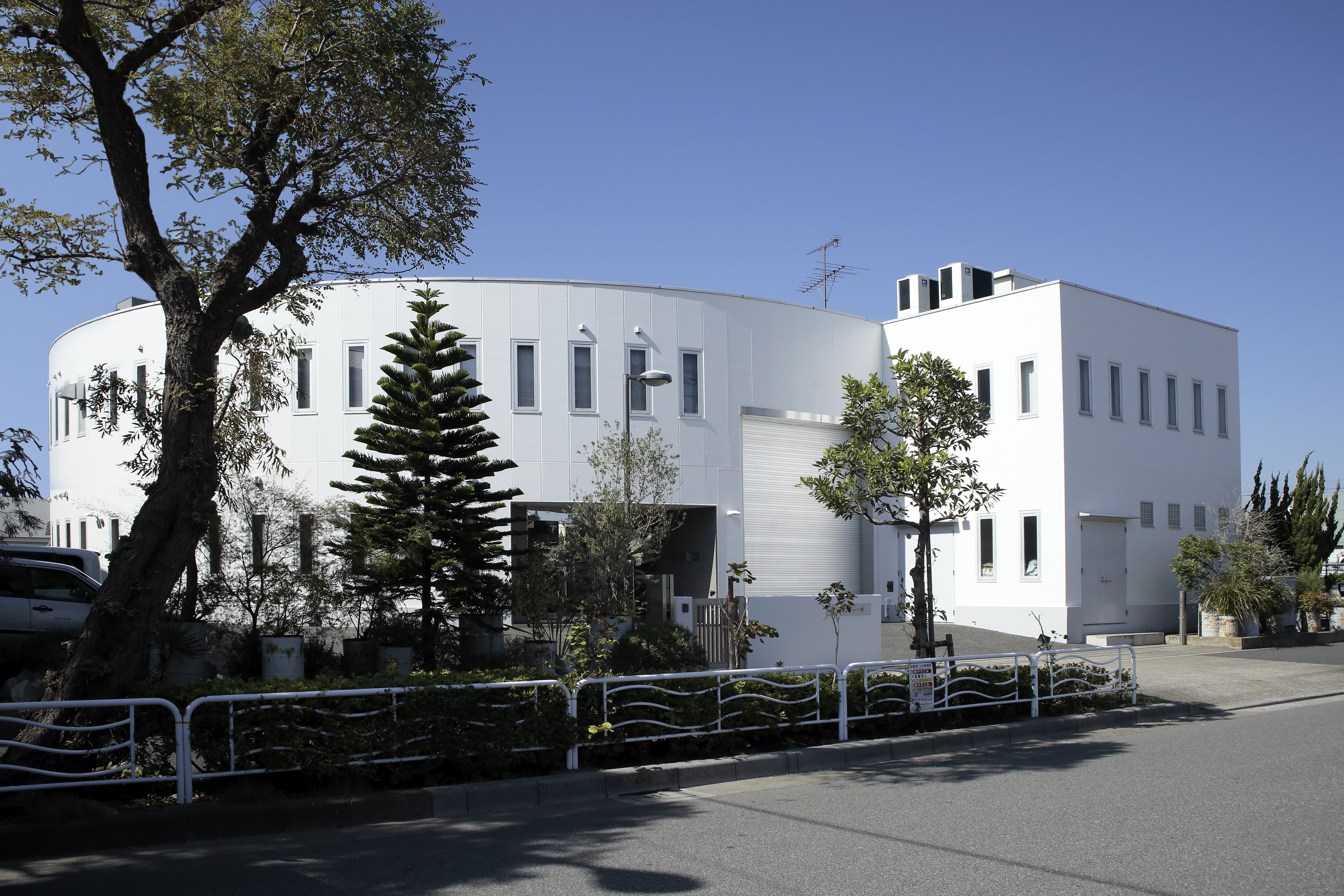 Address
1-8 Tatsumi, Koto-ku, Tokyo 135-0053
In case of subway
Take the subway Yurakucho Line "Tatsumi Station" Exit 1, go straight, turn left at the first intersection "Tatsumi Elementary School of second in front of you" and walk for 6 minutes
For car
From the Shuto Expressway No. 9 Fukagawa Line "Edagawa Exit", take the 3rd street, cross Shichieda Bridge, turn right at the second traffic light, and turn left at the "Tatsumi Bridge East" traffic light.